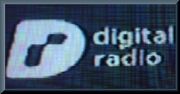 Name= The Hits Radio
Broadcast Area= The United Kingdom
First Air Date= 2003
Format= Pop
Owner= Bauer Group
Sister stations= Kiss Radio, Heat Radio, Q Radio, Mojo Radio
Webcast / Live Streaming= [1]
Frequency=

                DAB - (London) 

                Virgin Media (ex-NTL) - 962 

                Freeview - 711 

                Sky Digital - 0170 


Radio Service
Edit
As well as operating its television service, 'The Hits' offers a radio service. The Hits Radio [2] broadcasts on DAB in London, Freeview channel 711, Virgin Media (Ex-NTL) channel 962, Sky Digital channel 0170 with live streaming available. The station presents a mix of music genres along with chat and regular news updates. It has the same logo identity as The Hits TV. The station broadcasts its shows as simulcast individual shows from various stations within Bauer Radio's Big City Network. These shows are sent to The Hits studio base in Manchester, where shows are mixed and played out.
As of the 17 July 2008 It is unknown if The Hits Radio is going to be rename 4Music Radio from August 15.
Presenters
Edit
Current presenters
Edit
Mike Toolan (Key 103) - Big Hits at Breakfast
James Piekos (Viking FM)
Mark Kaye (Rock FM) - Afternoons
Rich and Luce - In Demand
Richard Williams (Radio Aire) - Late nights
Michele Dignan (Hallam FM) - Weekend Breakfast
Dave Ellis (Magic 115.2) - The Hits Weekend
Andy Wood (CFM Radio) - Various shifts
Vicky Warham (Rock FM) - Various Shifts
Lucio - Hit40UK - (Networked show broadcast over many commercial stations across the UK and not just Bauer Radio stations.)
Nicksy - Sunday Afternoons
Past presenters
Edit
Sean Coleman - Afternoons (left October 2007)
Jamie Wood - Station Manager and Stand in presenter (left 2008)
Andy Bee - Stand in shifts (left July 2007)
External Links
Edit
Ad blocker interference detected!
Wikia is a free-to-use site that makes money from advertising. We have a modified experience for viewers using ad blockers

Wikia is not accessible if you've made further modifications. Remove the custom ad blocker rule(s) and the page will load as expected.