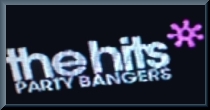 Party Bangers, (also known as The Hits Party Bangers) is a video playlist programme shown almost every Friday and Saturday night, which shows a various selection of party, dance and upbeat tracks from past, present and future. Before Channel 4 took over The Hits in late 2007, the programme was based on viewer's selections from an on-line or playlist at the bottom of the screen, similar to the arrangement of Hot Hits Non Stop. The programme is now based on a selection of videos which play at random, with new videos being added or removed each week.
Ad blocker interference detected!
Wikia is a free-to-use site that makes money from advertising. We have a modified experience for viewers using ad blockers

Wikia is not accessible if you've made further modifications. Remove the custom ad blocker rule(s) and the page will load as expected.